We were all taught from a young age that the high quality of a product is more valuable than the low cost. The quality of parts for your garage door repair or installation determines the long-lasting value and performance durability of your garage door. However, why choose between quality and price when you can have the best of both? One Stop Garage Door supplies and installs the industry's highest quality garage door parts with the best professional service at the lowest prices in the area.
Here at One Stop Garage Door, you receive only the top in quality service, from our knowledgeable and courteous call center experts to our highly trained, talented technicians. Our professional technicians are all licensed and fully insured to skillfully handle any level of garage door repair or garage door installation project. We carry all of our garage door parts in the truck so that we can be ready to perform the job on the spot, since most repairs can be done right away. Call us 24 hours, seven days a week, for a fast response to your problem.
Call us today at 855-516-7867
Extension springs 


An extension spring counterbalance system plays an important role in the everyday function of residential garage doors. They lift the garage door by contracting the springs to release the tension on the door. Extension springs consist of a pair of stretched springs that run parallel to the horizontal tracks. High quality extension springs help to extend the life of the garage door.

Torsion springs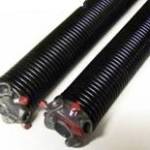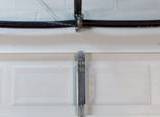 A torsion spring counterbalance system uses stored tension to lift a garage door. Manufacturers typically produce torsion springs to have a lasting life of three to seven years. As the weight of the garage door increases due to the addition of windows, insulation, or paints, the torsion spring's life may be reduced greatly. Other factors that affect the life of torsion springs are poor garage door maintenance, loose tracks or other hardware components.
Make sure to call us at 855-516-7867
Rollers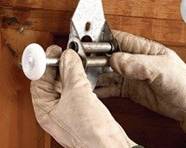 Garage Door Rollers support your garage door by guiding its opening and closing. Our rollers are durable, are tested to withstand 80,000 cycles of opening and closing and will operate reliably and quietly. Garage door rollers should be replaced about every 5 to 7 years, depending on the quality because they can bind up or break, leading to a messier problem. When rollers are worn, your garage door will run roughly and are the biggest cause of garage door noise.

Pulleys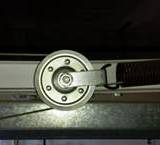 A garage door pulley is a machine used to lift or lower the garage door by pulling a chain. The garage door pulleys allow a garage door to stay open so a broken pulley will need to be repaired before opening the door again. Pulleys can come battery-powered. Get your pulley supplied and repaired on the spot when you call for a highly-skilled technician. Don't let an easy to solve problem obstruct you from accessing a part of your home you use everyday.
Tracks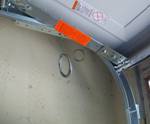 Garage door track help to guide rollers and facilitate a smooth movement of your garage door. There are three basic types of tracks, which are standard lift, vertical lift, or high lift. A track repair or replacement becomes necessary usually when another garage door part becomes malfunctioned. Getting the right sized measurements is crucial to prevent improperly sized tracks from seriously damaging your garage door. Call in one of our licensed and insured technicians measure and fix your tracks before the problem gets worse.
Extension cables

Extension cables attaches to your door's spring system and are located on the left and right sides of the door track to help lift the door smoothly and safely. They are durable to withstand continued use, even in extreme temperatures. To replace a broken garage door extension cable, you will need to install a new set of garage door springs.
Safety cables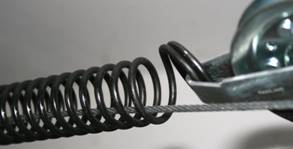 Your garage door safety cable are attached to support the springs that stretch on each side of the upper track. They serve a safety purpose when the springs are pulling up the weight of an opening garage door. If a spring breaks due to the enormous pressure of the garage door, the safety cable prevents the spring from shooting across the garage, thus preventing an injury or damage to your vehicles and property.
Hinges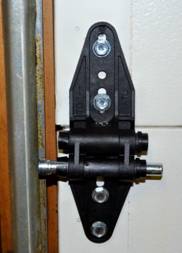 Garage door hinges secure onto the edge of your garage door and attaches to the rollers. We offer residential and commercial garage door hinges and when replacing hinges, it is important to order the right sized hinges. Residential garage door will usually have 18 gauge or 16 gauge hinges, and the higher quality or heavier garage doors will use 14 gauge hinges.
When replacing your garage door hinges, it may also be a good time to replace your rollers as well.
.
Brackets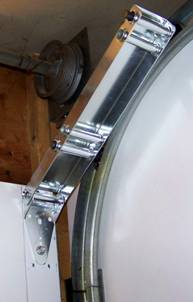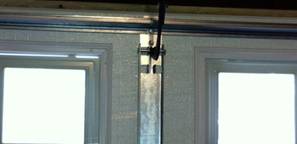 Garage door brackets are used to hang your door securely and accurately. Brackets are connected to the garage door cables and deal with an enormous pressure and strain on a regular basis. If they become loose, you should contact One Stop Garage Door to fix it right away. Since some brackets are tamper-resistant, only a licensed professional should be relied upon to adjust them.
.
Bottom rubber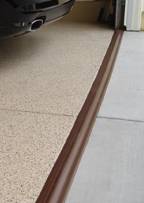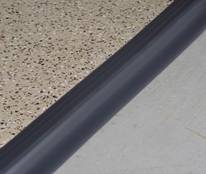 Also known as a garage door bottom seal, this single slip of rubber helps to keep leaves, pests and the weather out or your residential or commercial garage. Bottom rubbers come in two categories: bottom astragal, which comes in two sizes, and twin-contact, which comes in various widths and designs. Bottom astragal bottom seals are solid and made of foam, synthetic rubber.
Twin-contact bottom seals come in vinyl and synthetic rubber.
Locks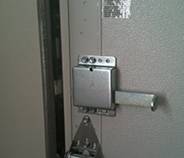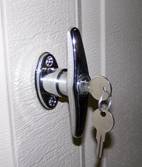 Install a lock on your garage door to increase the security of your home, your garage and your belongings. Most burglaries occur in homes due to the simple entry through the garage and this security risk can easily be prevented with the installation of a garage door lock. There are a many affordable options for garage door locks to choose from at One Stop Garage Door. Get fast, same day service for emergency garage door lock repair so that the safety of your household and property will not get compromised.
Call us today at 855-516-7867
Panels/Sections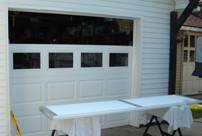 Garage door panels keeps your garage door solid and sealed from external elements. In some cases, a garage door part, such as a panel can be easily replaced without having to replace an entire garage door. Panels are located on the horizontal section of the garage door. Since panels are difficult to find and a challenge to repair, it is better to afford the convenience of having an experienced and trained garage door technician conduct the necessary repairs or replacements for you.
Belt-drive opener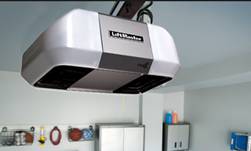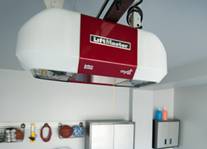 As the quietest garage door opener, the belt-drive opener delivers smooth-running power when opening and closing a garage door. It is reliable in its long-lasting performance, especially for those who have attached garages to their homes. Installing a belt-drive opener for your garage door is the more practical choice for maintaining the zen of your residential property.
Chain-drive opener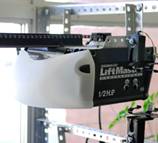 The most widely sold garage door opener is the chain-drive opener because of its reliability, durability and lasting performance. There is a wide variety in the market to choose from. The chain-drive opener is recommended more for commercial garages than for residential garages. Call one of our expert professionals today to learn more about the quality and affordability of our name brand, quality opener product selection.
.
Screw-drive opener

Specially engineered to run smoothly, even in the coldest and hottest temperatures, the screw-drive openers will deliver high performance. This is an excellent choice for residential or commercial garages located in harsh climate locations. The screw-drive opener, like the belt-drive opener, is also very quiet. Experience consistency and functionality in your garage door operations throughout the year,
.
Remote control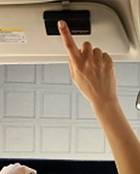 With garage door remote controls, there is no longer the need to physically exert yourself to manually open and close a large and heavy garage door. You don't even have to get out of your wintery warm car or your summer air-conditioned car to secure your garage, and at any distance, especially with your SmartPhone. One Stop Garage Door repairs, replaces and adds additional remote controls because no job is too big or small.
.
Wireless keypad


A garage door wireless keypad allows you to access your garage and home without the use of a remote control or key. Open your garage door using a code that you program directly into the wireless keypad. The temporary password option allows other people entry to your garage without giving them your code. It is battery powered, weather-proof, and comes with a convenient protective cover.
Wall station/push button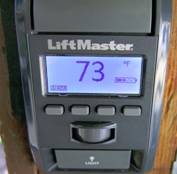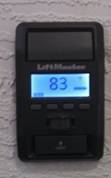 A garage door wall station, also known as a push button, is a universal wall switch near the entry from the house to the garage. These switches are connected to your garage door opener through the bell wire, or low-voltage wire.
Install one for quick and convenient opening and closing of your door without having to set foot into the garage from your home.
.
Make sure to call us at 855-516-7867
Weatherstripping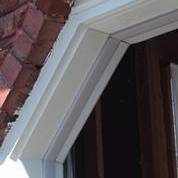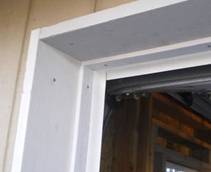 Sealing around your garage doors and windows with weather stripping will help to reduce heating and cooling loss by stopping costly drafts. There are many different types and sizes for weatherstrippings but having an experienced technician will help you to seal down your garage door edges thoroughly and efficiently. If you have an insulated garage door, weatherstripping will add to the increase insulation of your garage.
.
NEW OPENER PICS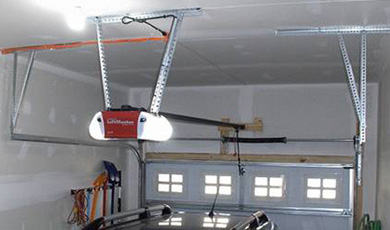 ¾ HP BELT DRIVE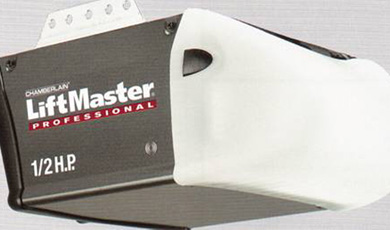 MODEL 3255 ½ CHAIN DRIVE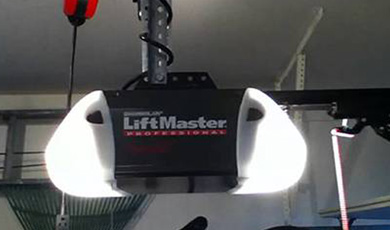 MODEL 8365 (3265) ½ CHAIN DRIVE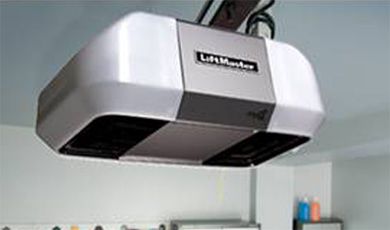 MODEL 8355 ½ BELT DRIVE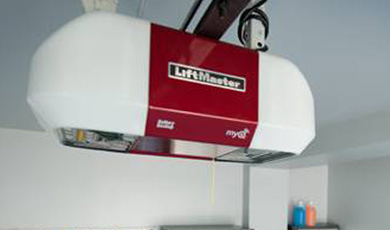 MODEL 8550 ¾ BELT DRIVE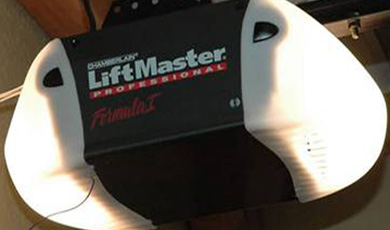 LIFTMASTER PROFESSIONAL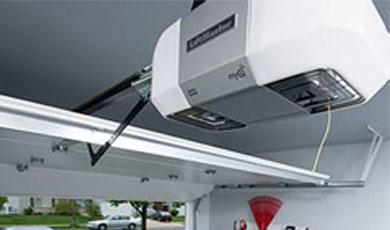 MY-Q TECHNOLOGY MODEL 8355 ¾ CHAIN DRIVE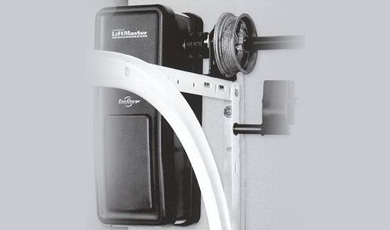 JACKSHAFT LIFTMASTER OPENER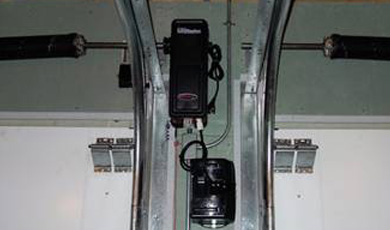 NEW JACKSHAFT OPENER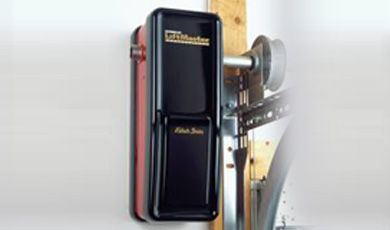 8500 SERIES DIRECT DRIVE