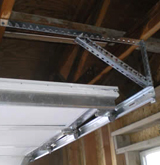 If you live in Nassau County in Long Island, NY and need a garage repair then Nassau County Garage Doors is the right company for you.  For over the past decade Nassau County Garage Doors has been providing consistent excellent garage repair services.  The mechanics from Nassau County Garage Doors are experienced in commercial and residential garage door repair.  A garage door may not seem important to a person with a schedule filled with work, school or other activities however, when it breaks down or needs repair it can be a huge inconvenience and prevent you from beginning your busy day.  A broken garage door can really hold you up especially if you are running late to an important engagement. Don't allow a broken garage door to ruin or slow down your day, don't wait on a garage door company that tells you they will schedule you for a later time, call Nassau County Garage Door and we will send someone over to you within the hour of your call.  Let us know it is an emergency and it will be our top priority to get someone over to you in minimal time. Whether it's a residential or commercial garage door our technicians can get a garage door open in relatively fast time.   Nassau County Garage Door technicians do not rush their jobs, but they are efficient and always finish in a timely fashion.
Call us today at 855-516-7867
If you are in need of a garage door spring repair, it is highly recommended that you call a licensed and insured professional.  A garage door spring repair is extremely hazardous and can cause fatal injury.  Many people think it would be cheaper to purchase the spring and learn how to install the garage door spring by watching step by step videos on Youtube.  It may be cheaper but in the long run any error can cause more costly damage to your garage door or even worse-severely harm you or someone around you.  Don't take the risk to save a few dollars when you can have a professional with garage door springs that have extended life made from top of the line steel and a 90 day warranty on the replacement.  Nassau County Garage Door springs are made from top quality steel unlike other garage door companies that get their cheap materials imported from China and other countries.  You cannot beat the prices we at Nassau County Garage Doors provide for such great quality. Nassau County Garage Door uses high cycle oil tempered springs for all garage door spring replacements.
Nassau County Garage Door Spring Services Include: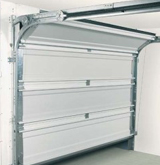 Convert of Extension Spring To Torsion Spring
Double Torsion Replacement, for Heavy Security Level Doors.
Extension Spring Replacement for Single Car Garages
Extension Spring Replacement for Double Car Garages
Complete Garage Door Adjustment After Spring Replacement
One-Piece Garage Door Springs
Extended Lifespan Torsion Spring Replacements
Single Torsion Spring Replacement for light weight garage doors
Non-Standard Garage Door Spring Conversion
Garage Door Torsion and Extension Spring Lubrication
Commercial Garage Door Spring Installation/Repair
Make sure to call us at 855-516-7867
Nassau County Garage Doors has a plethora of mechanics throughout Nassau County in Long Island, NY which is why we have such a fast response time for customers with residential and commercial garage door emergencies. Our technicians also specialize in garage door installation, garage repair and replacement and much more.   Nassau County Garage Doors can install a customized garage door in as little as 1-3 days.  You can choose the color, size, material, style, window inserts, insulation and manufacturer.  If you are not sure the friendly phone representatives from Nassau County Garage Doors will be more than happy to help you.  Our representatives go above and beyond their job description to answer all our customer's needs, questions and concerns.  No Nassau County Garage Door customer is ever unheard; your feedback holds a great weight to us.
If you have an inquiry regarding your garage door or want a free estimate call our toll free number 800-336-9270, or call us locally at 516-962-5000
Address : 579 central avenue, cedarhurst, NY 11516